Studying abroad is a highly rewarding experience. Not only will you get to experience a new culture and meet new people, you will also receive a solid education that will equip you for your future endeavors. At US Aviation Academy, we proudly offer flight training for students from all over the world. If you're ready to receive international flight training from a world-class, FAA-approved aviation school, consider applying to the US Aviation Academy.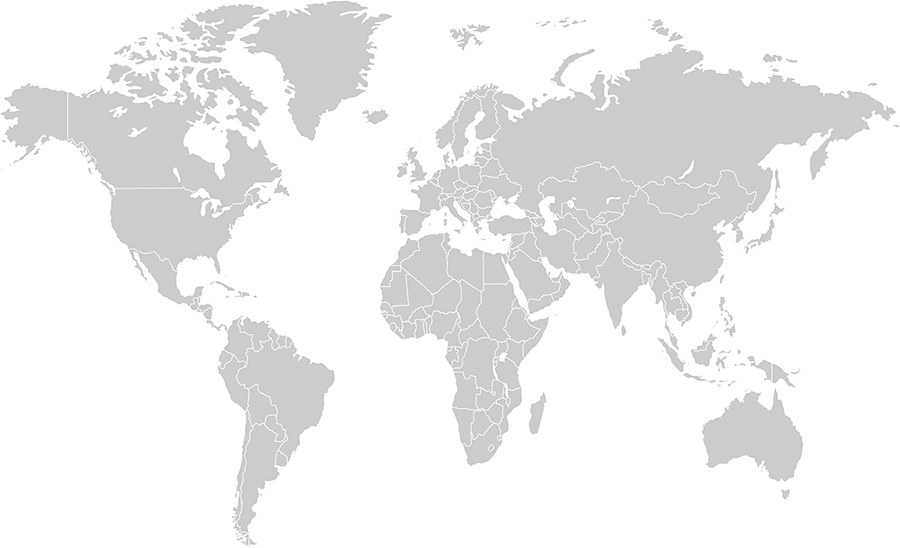 International Flight Programs
Studying abroad is an enriching experience. Not only will you become immersed in a new culture and meet new people, you will also receive a solid education that will equip you for your future endeavors. Learn everything you need to know about flying by working with our fleet of single-engine, multi-engine, rotor-wing and simulation aircraft. Whether you are from a country in Asia or South America, US Aviation Academy offers flight training courses for students from all continents, some of which are tailored to specific countries.
If you live outside the United States and would like to receive top-notch training from our FAA-approved flight school, we have a training program just for you! To learn more about our International Flight Programs, reach out to our knowledgeable team to answer any questions.
Part 141 0-CPL Program
Flight Time: 200 hours, Simulation time: 25 hours, Total: 225 hours
Estimated Course Time: 7 to 9 months
Estimated Total Cost: $64,235*
---
Need Help?
The admissions process for any higher education facility can be quite complex and confusing. At US Aviation, we want to make this process as simple and straightforward as possible. We encourage you to contact one of US Aviation's approved brokers. Find a local representative below, experienced in obtaining M-1 visas from your country.
Bes Consultancy
Loticement elhayate N434 Elkhroub – Constantine, Algeria Phone: 00213782986710 bestconsultancy.dz42@yahoo.fr
2B Intercambios
Eloisa Bassinello Paes de Barros Av. Washington Luiz, 250 – Sala 101 1° andar – Edificio Office Center Centro – Araras/ SP – CEP 13.600-720 Phone: +55 19 3544-9452 / 19 7825-2775 nextel: 55*113*54848 Skype ID: eloisa.bassinello.barro eloisa@2bintercambios.com.br www.2bintercambios.com.br
Ciro A Lopez
4405 HIDDEN MEADOWS TRAIL DENTON, TX 76226 TEL: +1 940 783 8595 WhatsApp chat: +1 940 783 8595 SKYPE: ficciro
Luis Rose
Address: Carrera 20 N. 127-10, Suite N. 504 Callejas, Bogota , Colombia , S. A. Cell: 057/321-250-7134; 305-320-3465; Panama 718-285-8801 aeroexecutivesinternational@yahoo.com
Viajes Y Viajes
EJECUTIVO DE PROCESOS / ESTUDIOS EN EL EXTERIOR. PBX: (57) – (4) 354 04 19 – 311 17 18 Cel. (314) 886 56 01 Cra 37 A # 8 – 43 Edificio Rose Street, Parque Lleras, Poblado Ofic. 703 Medellin – Colombia. SKYPE: daniel.procesos2 marketingexp@excursionesviajesyviajes.com procesos2@excursionesviajesyviajes.com www.viajesyviajesexperience.com
Richard Andres Anazco
Eloy Alfaro y Los Pinos, Conjunto Brasilia 2 Casa 193 Quito, Pichincha 170124 Phone: 593 2241 7994 richi90barce@hotmail.com
Carlos Nieto
Rio Timbara N59-64 int, Luis Tufiño +593-22596-689 carlosn16@hotmail.com
Cristian Isaac Godoy Gudiño
Ibarra, Yacucalle. Phone: +593 99 675 3679 // +593 99 412 8321 cg030639@gmail.com facebook.com/cristiansf94
Capt Ali Mourad
Address: 5 Ibrahim Nagy street – El Hay El Aasher – block 23 – ketaah 5, Nasr City – Cairo, Egypt 11111 Phone: 002024702248 Cell: 0020109143650 am.3008@hotmail.com
Ahmed Eldemiry
Address: 54 Elnozha St Rabaa Project Nasr City, Cairo, Egypt 11111 Phone: 002-019-1144787 eldemirypilot@hotmail.com
Mina Riad
8 Gesr Elsues, Omarat Alshorta Ain Shams Cairo, Egypt 11111 Phone: 002-0226383733 minabadr@live.com
Moataz Tarek
Four season mall 32 south main st. Newhope , PA, 18938 Indian resturant or Hooka Lunge Pilot.mezo@hotmail.co.uk
Mohamed Elzahar
1 Elsalam St, El Troli ST, El Matria Cario Egypt 11471 201010840340 Blackjaguar_M777@hotmail.com
Mickeyas Awlachew Shewa
Sar Bet, Addis Ababa Ethiopia Phone: +251911006594 +251913865995 mickeyas.a99@gmail.com
Monica Haynes
Soester Straße 12 45307 Essen Germany Phone (49)151-58569327 contact@flight-review.eu
DYKA Consults
David Aglah 355 Faanofa Street Kokomlemle, Accra. Ghana Rose of Sharon, Community 9 Tema, Ghana aglah1@yahoo.com
IGIA
Vikas Yadav – Regional Manager B 1/2, Janakpuri Near Janakpuri East Metro Station Opposite Metro Pillar No. 543 New Delhi, 110058, India Phone +91-011-49408152 Cell +91-9818301420 info@igiaindia.in www.igiaindia.in
Jain Aviation International
Vijay Kumar Jain Address: J n Jeens complex, Near Gandhi Chowk , Upper bazar Ranchi, Jharkhand 834001. Phone: 00919973731008 jain_aviation@rediffmail.com
Jamboree Education
Vikram Bhalla Business Head – Strategic Alliances India & Middle East 9AB, 2nd Floor, Taimoor Nagar, N.F.C. New Delhi – 110065 Phone: +91-11-65094256 vikram@jamboreeindia.com www.jamboreeindia.com www.jamboreedubai.com
Kunal Shende
Contact: +919420854959 kunalpilot@rediffmail.com
Shantipriya Behera
GoAir – Flight Operations New Delhi – 110075 +91 8847845672 shantipriya.behera@yahoo.com
Overseas Zone Kelapa Gadingo
Jl. Boulevard Barat Raya Lotte Mart Indonesia Lt.II Blok I-3, I-5, I-6 A Jakarta Utara 14250 Ph. +6221 4587.4787 (Hunting) Fax. +6211 4586.6204 admission@overseaszone.com
Abraham Cervino Camacho
Santa Paola #405, Las Trojes. Torreon, Mexico Phone number: +52 871 7 68 83 56 abrahamamx@hotmail.com
Alpha Reliable Travel Solutions Ltd
1A Adebajo Street, Kongi New Bodija, Ibadan, Nigeria Tel: +2348108019599 Tel: +17736444529 Tel: +2347084833967 Fax: +12609696813 Website: www.alphatravelagent.com Skype: alpha_travel BB Pin: 332E1798
Career Counseling Global International House
No.335-C, Street No.35, F-11/3 Islamabad, Pakistan Phone: +92-51-2111252 ceo.ccgi@gmail.com
Natalia Yakovtsova/Alexey Logachev
124460 Zelenograd, Corp.1129, Apt.05 Moscow 124460 79684924537 edelmor@mail.ru
Ghazy
Mohammed Alyami Executive Broker King Abdullah Street Jeddah, Saudi Arabia 21341 Saad: 0505620813 Alyami's:0556699189 loco_moe747@yahoo.com
Stanley Place
N0 74/5a Pepiliyana Road Nugegoda, Sri Lanka +94 777 601 084 Jinali617@gmail.com
Farook/Imperial Marketing Services
NO: 190/5 Peter De Perera Mw Dhutugemunu Street Kohuwela Sri Lanka -10350 Contact No: 011 2890414 Mobile: +94 – 0773952600 Web: http://www.usaviationacademy.org Email: infor@usavaiationacademy.org Email: irshardf@sltnet.lk
Chant-Young Co., Ltd.
No. 147-2, Sec. 3, Beixin Rd. Xindian Dist., New Taipei City 231, Taiwan (R.O.C.) Taipei, Taiwan 886-2-89110457 Singa418@gmail.com
Education Zone
Ms. Nidha Musliyar Client Liaison Manager Contracts & System Registrar Knowledge Village Office F30, Block 2B Dubai, United Arab Emirates Telephone: +971-4-3910257 Fax: +971-4-3664512 edu@ezone.ae www.ezone.ae
My Classroom Worldwide FZ-LLC
Organization: My Classroom Worldwide FZ-LLC Business Address: EO – 03, Block 7, Ground Floor, Dubai International Academic City City: Dubai State: Dubai Country: UAE Mailing Street Address for I-20: Same as Above Organizations main number: +971-04-4385548
Tristar Aviation
Bruno Pereira Dubai Airwing Dubai, U.A.E. PO Box 11097
Are You Ready to Pursue Your Passion for Aviation?
Unlock the freedom to explore the sky with our discovery flights. Taking one of these flights will allow you to drift past clouds or race through the sky at thrilling speeds. After all, when you're the pilot, you're the one in charge. Ready to conquer the heavens? Schedule a discovery flight today for a personalized 30-minute adventure in the aviation world! Contact us today to experience flying for yourself!