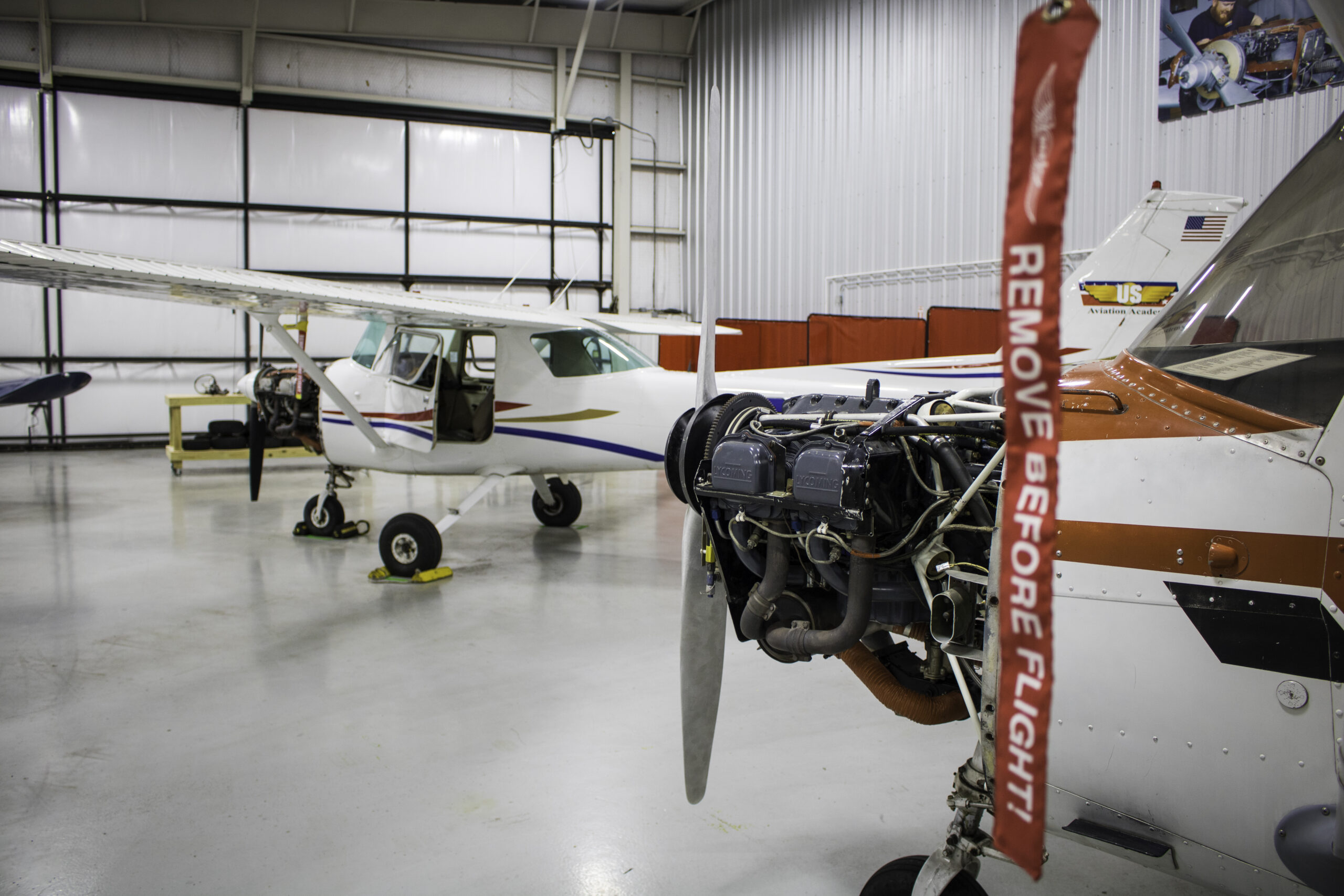 US Aviation Academy has a Part 147 A&P program for students pursuing a career as an Aviation Maintenance Technician (AMT). USAA has helped alleviate the shortage of trained and skilled pilots and now has an A&P program with hands-on experience with real aircraft in a Class Delta airport (KDTO). Providing training at an airport gives students a full immersion environment into the AMT world. The A&P program is 12 months, compared to other programs typically lasting two years. Training includes hands-on shop time with removing, rebuilding, fabricating, troubleshooting various aircraft components, along with theory and lecture classes. Students will be provided with all books, tools and materials necessary for training. The instructors teaching the program have worked on US Aviation's fleet of over 120 aircraft including piston and turbine engine aircraft. Aircraft technicians have a unique opportunity to start earning $50,000 or more by the time they are 20 years old with a path to a six-figure salary as a manager at a large shop. The skills learned in an A&P program are transferable; mechanics can choose to work at places like Disney World, Six Flags, specialty composite/metal shops and more in addition to working at airlines.
US Aviation Academy's A&P Academy is a 12-month program that is Monday through Friday from 7:30 a.m. to 3:50 p.m. The total cost of the program is $23,995.
We are open for tours and meetings! Come by and visit us at 4850 Spartan Dr. Denton, TX 76207 or give us a call at (940) 297-6419 to schedule an appointment!