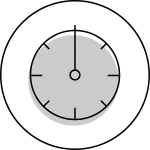 Collegiate Programs
Have the cost, difficulty, and time requirements of becoming a pilot discouraged you from your dream? Our top-notch courses will prove you wrong! US Aviation Academy is rated as one of the best in the United States. We prioritize working with your unique schedule and budget constraints to turn your goal of flying into reality. These are some of the individual flight training courses you can choose from:
Tarrant County College


Nowadays, it is quite advantageous to have a degree when applying to airlines after earning your Air Transport Pilot, or ATP. US Aviation Academy has kept up with this trend by partnering with Tarrant County College, also known as TCC. Jointly, TCC and US Aviation offer fixed-wing training at the largest aviation education facility in Texas. The program can be completed in two years, after which students will have their license, ratings and associate of applied science degree, or AAS. Tarrant County wants to help Aviation students achieve their goals as efficiently and affordably as possible. US Aviation is proud to offer this location and program to our students. If you want to learn more about this program, contact us!
To become apart of the TCC program, apply now!
Aviation Department
To become apart of the TCC program, apply now!
Aviation Department
Email Contact
General Phone – 817.515.7100
Admissions Phone – 817.515.4ADM (4236)
Financial Aid Phone – 817.515.4AID (4243)
Apply Now
Lone Star College

The Associate of Applied Science degree in Professional Pilot is designed to prepare the individual for a career as a professional pilot by earning the Private, Commercial, and Flight Instructor (CFI and CFII) Certificates along with the Instrument and Multi-Engine ratings. The degree is awarded to students upon successful completion of a common core of general education courses and a preset selection of aviation classes closely mapped to the needs and demands of the aviation industry. The curriculum is sequenced with FAA ground and flight classes so a student is prepared for employment as a Certified Flight Instructor while completing the general education requirements for the degree. The general education requirements provide the foundation for students who want to continue their education to a Bachelor's degree.
Pre-enrollment to Do List
Attend an LSC Professional Pilot information session.
Apply for admission to Lone Star College.
Show college-level readiness in Reading, Writing and Mathematics.
Get a Class II Medical Certificate from an FAA medical examiner. To find one click Aviation Medical Examiner (AME)
Show proof of U.S. citizenship. Students who are not U.S. citizens must qualify for the FAA alien flight student program.
Arrange your finances so you have ready access to payy the flight class fess.
Complete a FAFSA application.
Review scholarship opportunities.
Start by looking at ALPA.org, AOPA.org, NBAA.org,EAA.org, UAA.org, WAI.org (Women in Aviation), OBAP.org (Organization of Black Aerospace Professionals). Approval requests for VA assistance are in progress.
Information Sessions Reservations
Prospective students are required to attend an information session as a part of the enrollment approval process. Courses, schedules, costs and funding sources, career information and other topics will be addressed in the information session.
Make Your Reservation
To make your reservation call the Lone Star College – Conroe Center front desk at 936-521-4571. You must have been recorded as attending an information session to be allowed to book for an advising session. You will need to arrive at the Conroe Center at least an hour before your scheduled advising in order to take the aviation aptitude written assessment.
Contact Information
LSC-ProPilot@lonestar.edu
936-521-4571
Apply Now
Liberty University

Liberty University's Bachelor of Science in Aviation online program focuses on the practical aeronautical decision-making skills you'll need for a fulfilling career as a commercial, military, or missionary pilot. Liberty University has thousands of aviation students, so you can be confident you will be studying under professors who possess superior knowledge and experience in the field while pursuing your degree in aviation online. And at Liberty, you'll not only gain the technical skills and knowledge you need to succeed in the field of aeronautics, but you'll also learn the following soft skills desired by the aviation industry and mission aviation organizations that will set you apart from your peers:
Professionalism
Character
Oral and written communication skills
Critical thinking and problem-solving skills
Leadership and team-building skills
Program Characteristics
Your Liberty education can help you stand out in your field. Our courses integrate a Christian worldview with aviation industry best practices, so we can help instill and develop strong airmanship in our students. Good airmanship encompasses the discipline, leadership skills, and character needed to excel in any aviation profession.
See the Aviation Scholarships page to see if you could be eligible for aviation training-related benefits!
How Can Liberty Offer an Online Aviation Degree?
You can receive credit for your licenses and certifications through our Experience Plus program.
If you do not have a pilot's license, US Aviation Academy gives you the flexibility to complete the necessary flight hours for a pilot's license while earning your aviation degree online at the same time.
Liberty University's School of Aeronautics is the 2018 recipient of the Loening Trophy, one of the rarest and oldest collegiate aviation awards, for being the outstanding all-around collegiate aviation program in the nation.
See the Aviation Scholarships page to see if you could be eligible for aviation training-related benefits!
Students will attend both US Aviation and Liberty University's ground school.
Contact Information
1971 University Blvd
Lynchburg, VA 24515
Call Today: (800) 424-9595
Apply Now