Our Flight Program for Saudi Arabia
US Aviation Academy gladly offers flight training for international students from Saudi Arabia. Our flight program for Saudi Arabia is outlined below.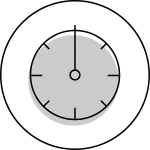 270 Hour Dual Pilot Program
Flight Time: 245 hours, Simulation time: 25 hours, Total: 270 hours
Estimated Course Time: 8 to 10 months
Estimated Total Cost: $67,635*
Our Saudi Arabia Flight Training Program Is The Leader In:
Expertise
Quality Instructors
Large Fleet
Trusted by Many
Value
Cost-Effective
On-Time
On Budget
Quality
We Train More Pilots
Comprehensive System
Excellent Safety Record
*Total training costs are dependent upon multiple factors, including type of aircraft utilized, fuel costs and the student's duration of stay, and are subject to change at US Aviation Academy's discretion.
Ready to Get Started?