Flight School & Training Program for Students from India
US Aviation Academy gladly offers flight training in the United States for international students from India. We have had dozens of students from India and are familiar with DGCA regulations. Experience with DGCA paperwork is essential in ensuring a smooth transition process upon return. Our flight program for India is outlined below.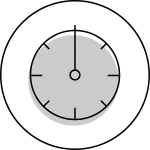 Flight School & Training Program for India
DGCA Compliant Program
Flight Time: 220 hours, Simulation time: 25 hours, Total: 245 hours
Estimated Course Time: 8 to 10 months
Estimated Total Cost: $65,435*
*Includes housing, transportation, books, and more. TSA, visa fees, and an iPad not included.
---
King Air C90 11 Hour Course
US Aviation is one of the few schools able to offer Indian DGCA Compliant training in the King Air C90. This 11 hour King Air C90 course will meet the requirements for multi engine aircraft under 5700kg. US Aviation's experience with DGCA programs and paperwork ensures quality training and ease of transition upon return to India. Tuition: $16,688* (Based on using a King Air C90)
Flight Training: 11 Hours
Ground Training: 28 hours
Formal School: 20 Hours
Pre/Post Time: 20 Hours
Written Test
* Up to 3 weeks of housing included. Any addition housing will be charged at the regular hourly rate. 
Our India Flight Training Program Is The Leader In:
Expertise
Quality Instructors
Large Fleet
Trusted by Many
Value
Cost-Effective
On Time
On Budget
Quality
We Train More Pilots
Comprehensive System
Excellent Safety Record
*Total training costs are dependent upon multiple factors, including type of aircraft utilized, fuel costs and the student's duration of stay, and are subject to change at US Aviation Academy's discretion.
Ready to Get Started?