May 31, 2017
North Texas Regional Airport (NTRA)
FOR IMMEDIATE RELEASE:
Indiana National Guard Visits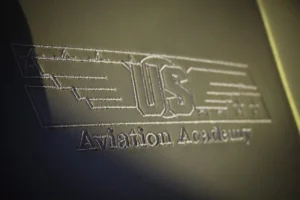 US Aviation Group recently hosted Indiana National Guard representatives, The United States Air Force Security Assistance Training (AFSAT) personnel and the Aircrew Training and Services, Program Manager, from KBR/Wyle. US Aviation Group is a sub-contractor for KBR/Wyle in the administration of the Multiple-Aircraft Training Contract FA3002-16-D-0002 for Cessna 172, Caravan 208, and King Air 200 series aircraft to allied nations. The Indiana National Guard recently partnered with Niger, Africa as part of their Department of Defense State Partnership Program. The purpose of the program is to conduct exchanges with allied nations' military in order to build allied capacity and strengthen relationships as part of the US National Strategy for security cooperation.
US Aviation Group in conjunction with KBR/Wyle provide Niger Military personnel with flight training and was contacted a few weeks ago by Lt. Colonel Bradley Compton, Indiana J3-International Program Director for a visit to meet their Nigerian student pilots and observe training, equipment and long-term skills in an effort to gain a better understanding of West African capabilities. Col. Compton brought Major general Courtney Carr (Indiana Adjutant General) along with Brigadier General, Jeffery Hauser, Command Chief Warrant Officer, Christopher Jennings, Command Sergeant Major, James Gordon.
The US Aviation team was represented by Seth Hamilton, Director of Flight Operations, Simon Shirazi, Cessna Caravan 208 Instructor, Tom Pentecost, Senior Military Advisor and Mark Taylor, Program Manager. Mr. Todd Weaver, KBR/ Wyle Aircrew & Training Services Program Manager and Robin Kaiser, (AFSAT) Training Requirements Program Manager were also on hand to address any questions or concerns presented by General Carr and his team.
"The meetings went well and the conversations were a valuable exchange of information on all sides," said Seth Hamilton, Director of Flight Operations "I hope we helped the Indiana National Guard accomplish their objectives and I know the Niger student pilots enjoyed the visit."
US Aviation Group (US Aviation Group) has been training allied nation military personnel since 2011. For more information on US Aviation Group or US Aviation Academy, please contact Mark Taylor (1-940-297-6415) or Scott Sykes (1-940-297-6418).